Architecture / Competition
All Along The Watchtower -

Architectural Competition
Geroskipou Beach, Cyprus, 2017


From Works competition proposal for a public watchtower and lifeguard station seeks to create a new vernacular form specific to the beach at Geroskipou; a solid concrete base becomes like an as found ruin, similar to many classical ruins found on the island, which is then topped with a lighter timber construction that is open to the elements allowing for uninterrupted views and a cooler environment on warmer days.

A lifeguard seating area with small desk is situated on the ground floor which can be closed at night with folding shutters for security and maintenance. A rear wrapping staircase leads to the upper deck sheltered by a large overhanging roof which focuses the viewer's gaze on the surrounding panorama.
Ground floor plan drawing in context
Front elevation drawing in context
Section drawing in context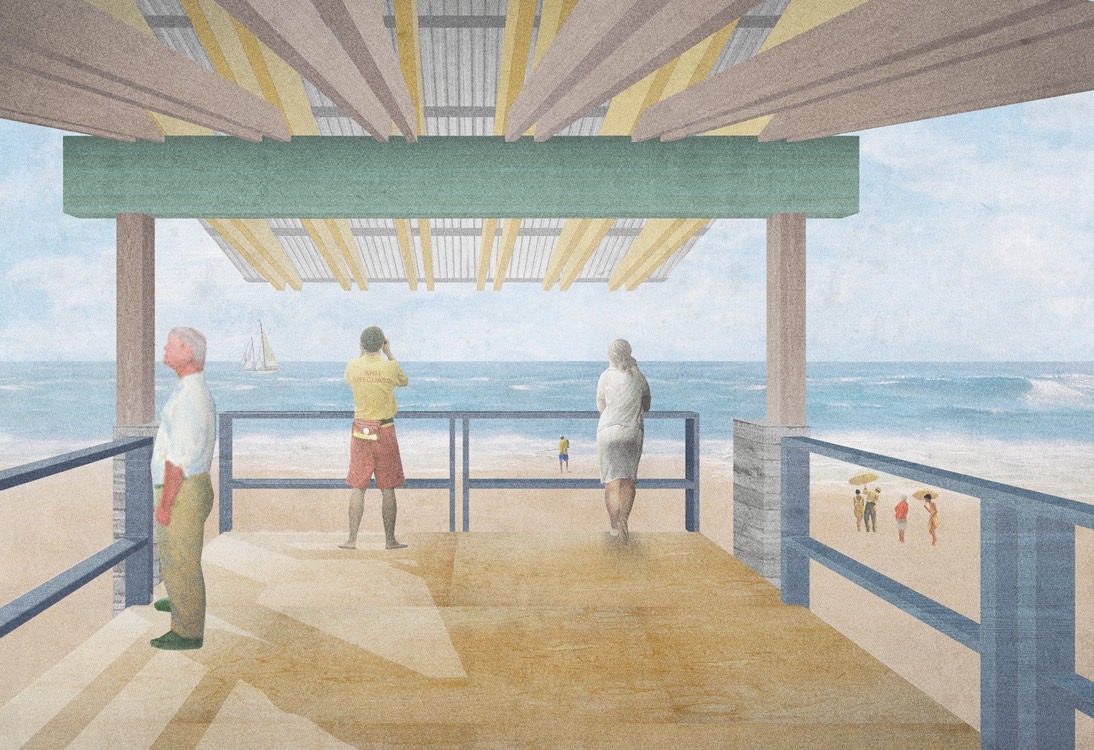 Perspective view from the public watchtower