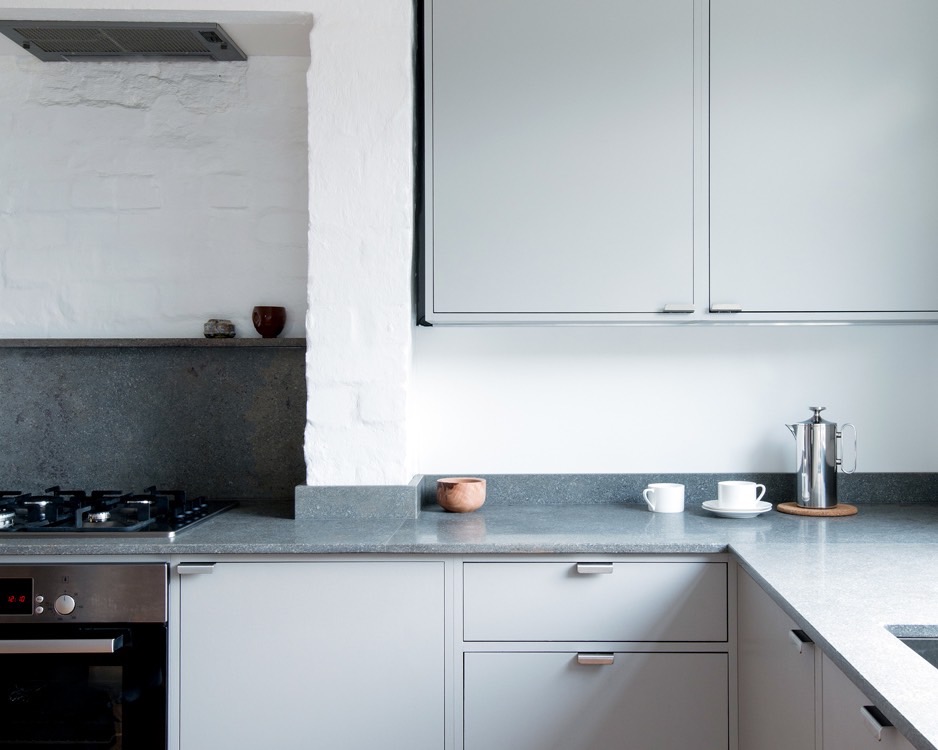 Interior
Arnside Road -

Bespoke Kitchen Design
Sheffield
The project reconfigures a kitchen and dining room within a home for a young family in Sheffield.
By carefully opening up the existing chimney breast this provides an opportunity for a more efficient layout, maximising storage space and allows for the kitchen to act as a back drop to everyday life. The simple but robust materials and detailing are long lasting, hard wearing and designed to suit a working kitchen.
The bespoke kitchen and joinery is manufactured in Sheffield.
Furnished by David Mellor Design
Photography © Reuben James Brown
Warm grey kitchen joinery, cork flooring, limestone worktop & splashback
Warm grey kitchen joinery, limestone worktop & splashback
Warm grey kitchen joinery, cork flooring, limestone worktop & splashback
Warm grey kitchen joinery, cork flooring, limestone worktop & splashback
Kitchen section