Interior / Furniture
RM Breakfast Table -

Bespoke Furniture Design
Sheffield, 2017

From Works was comissioned to design a breakfast table within a new extension and kitchen in Sheffield.
The table was designed to suit its location near the large sliding glass doors with views out to the garden. The table serves as a simple backdrop to the new kitchen and garden with stainless steel angle legs referencing details from the new kitchen.
The table is constructed from a white oiled plywood top with stainless steel angle frame / legs with leather feet. All materials and manufacturing for the breakfast table were sourced locally and the finished piece made in Sheffield.
Photography © Mark Hillyer - North Photography
1:1 scale table frame mock up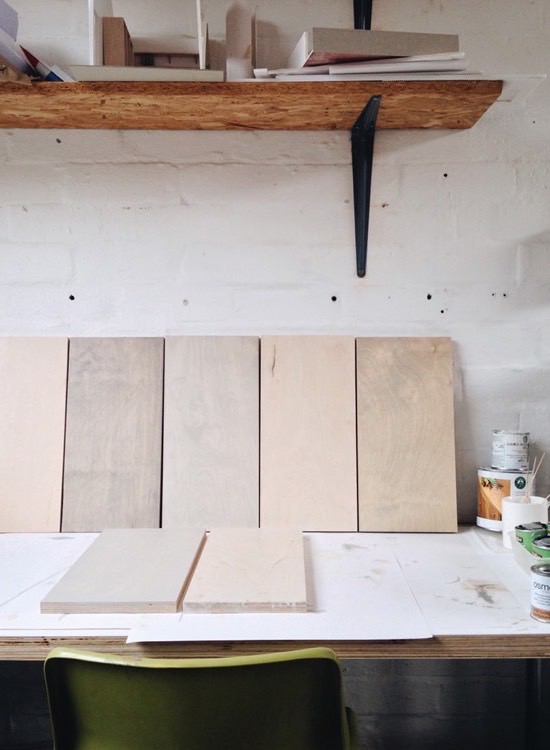 Table top stain & finish samples
Brushed stainless steel table frame corner detail
RM Breakfast Table