Interior
Southgrove Road -

Bespoke Kitchen Design
Sheffield, 2017

From Works was approached to design a bespoke kitchen within a new extension for a family home in Sheffield. A photograph of a moss covered rock from a countryside walk was the client's inspiration and the proposal seeks to engage with the as found materiality of the Peak District.
The kitchen and joinery is hand made in Sheffield from stained plywood, steamed beech and fossil limestone worktops and splashback sourced from a Derbyshire quarry.
Photography © Mark Hillyer - North Photography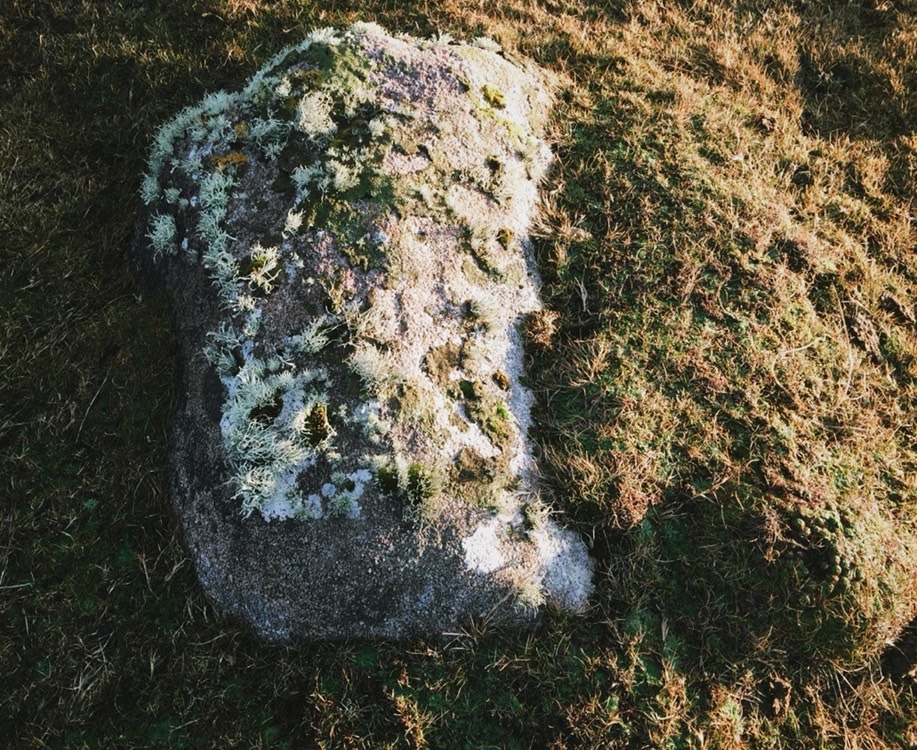 Kitchen inspiration - a moss covered stone from walking in the Peak District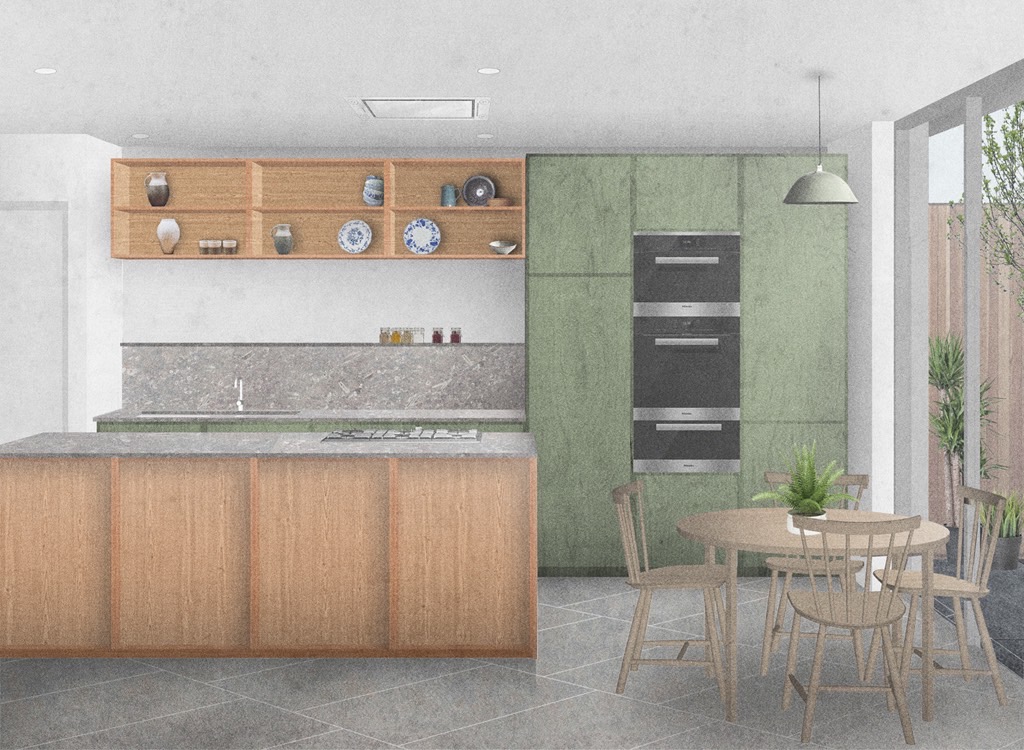 Initial concept visual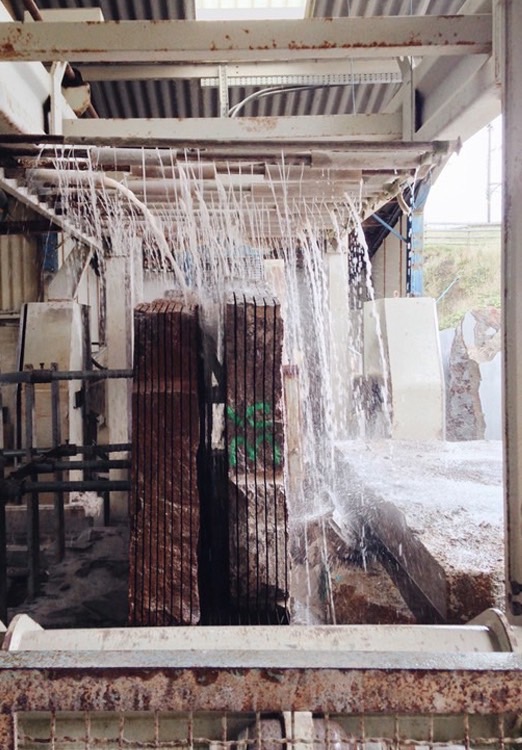 Visiting the quarry & sourcing the fossil limestone worktop
Moss green stained cabinetry
Sample palette of materials
Proposed kitchen section
Material palette inspired by the Peak District
Steamed beech island joinery & moss green stained cabinets
Fossil limestone splashback and display shelf